When conducting KYC for higher risk client types, it is not uncommon for a bank's AML policy to require an in-person meeting or on-site visit.
While not every client will require this level of due diligence, visiting a company's website is a common task that takes place at several stages in the AML process from onboarding through transaction monitoring.
Below is a list of tools that can help in evaluating a company's website past its marketing copy.
Whois Lookup

A Whois search can provide information on a domain name; including information on ownership, date and place registered, expiration date, and the name servers assigned to the domain.
Knowing this information can be helpful in identifying or confirming individuals affiliated with the company, or finding potential discrepancies with company information.  For example, a company may claim to have been in business for 10 years, but only registered their company website a week ago.  There may be several valid reasons why this occurred, but knowing this information will allow an investigator to ask informed questions.
It is important to also note that domains can be registered privately, so ownership information will not always be provided.
Internet Archives: Wayback Machine

The Wayback Machine is a digital archive of the World Wide Web and other information on the Internet created by the Internet Archive.  The site allows users to search for past indexed versions of a website.  It is an extremely useful tool if a webpage has been taken down, or if you want to compare information currently on a webpage to what was previous listed; such as to identify company executives that may have been removed.
Reverse Image Search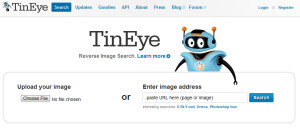 It is common for websites to use stock images that can be found across many other sites, but re-used website images can also be an indicator of something more going on beneath the surface.
A reverse image search allows you to upload or paste the link to an image URL and search for websites that contain the same or similar images.  This could potentially uncover if a website is an exact copy of another website, if executive identities are accurate, or to verify any image of something that should be unique to the company.
The above all can be valuable tools in gaining additional insight into a company's website, but it is important to also take into consideration on-page factors, such as spelling,  grammar, and the over look and feel of the site.
UPDATE:  Check out part 2 of this blog post here