It has recently been reported that a leaked draft document from HSBC's monitor identified 13 British customers linked to Islamic terrorist groups in Syria.  While it is impossible to make any determination on HSBC's AML policy without the full details of the report, this leak highlights a challenging topic for all banks.
There is no official number, but according to British authorities, approximately 850 people from the UK have traveled to support or fight for jihadist organizations in Syria and Iraq.  In many cases, those who have gone to Syria or Iraq have done so in clusters from the same regions or in a close time frame.  The UK is not alone, according to the EU's Commissioner for Justice, Vera Jourova, about 6,000 Europeans have joined jihadi groups.  The US has also had hundreds of Americans travel to Syria And Iraq to fight.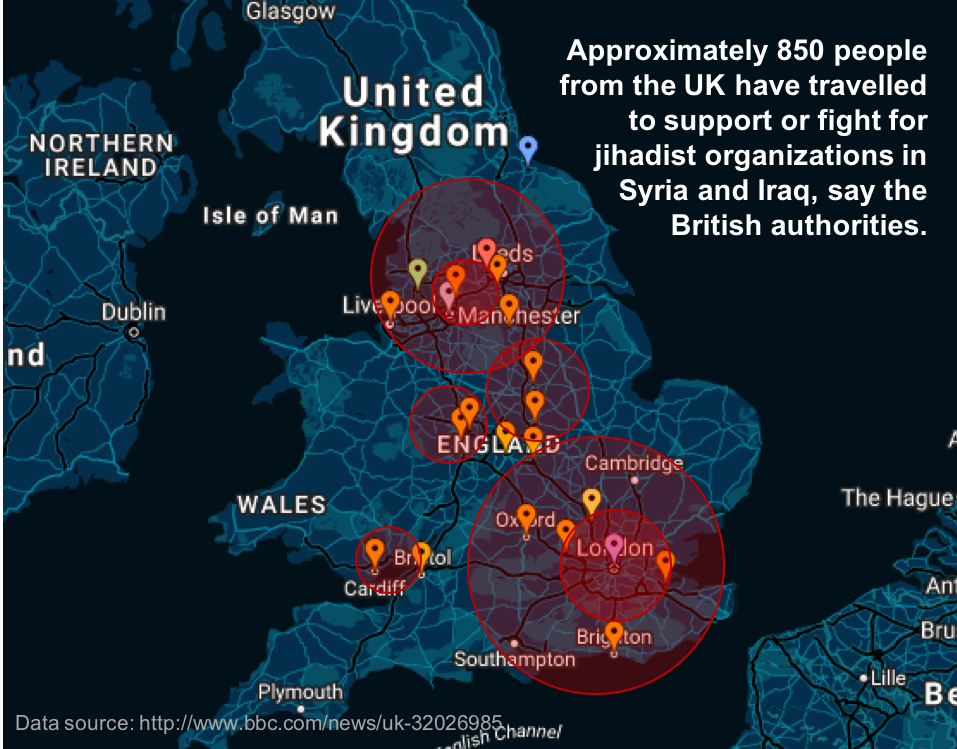 Red Flags
Dennis Lormel, former FBI Terrorist Financing Operations Chief, wrote a detailed piece covering the Islamic State and like-minded terrorist groups from an AML perspective.  In the article he identified the below financial red flag taken from real-world case studies.
Financial Red Flags to Terrorist Financing
IP logins in areas of conflict such as near the Syrian border, to include Jordan and Lebanon, but particularly in Turkey
Periods of transaction dormancy, which could be the result of terrorist training or engagement in combat
ATM cash withdrawals in areas of conflict
Wire transfers to areas of conflict

Charitable activity in areas of conflict, particularly in Syria

Social media postings (many Western foreign fighters use social media)
The main challenge facing banks regarding terrorist financing is that in many cases it does not take much money to fund terrorist acts.   This makes it difficult for banks to detect because the account activity appears similar to what one would expect from a normal checking or savings account.  Many recent attacks were conducted on a budget of thousands, or even hundreds of dollars in some cases.
It is unfortunate, but sometimes there are only actionable step after a terrorist attack has occurred.  Specifically, the bank should identity and review the activity for all accounts connected to the alleged terrorist, and also identify transactions with any other parties that appear unusual or who may be involved in similar activity.  Suspicious activity reports ("SARs") should be filed on all identified unusual activity.  This is also a good opportunity for the bank to go back look at the client's activity to determine if there were gaps or red flags that were missed and could be corrected with enhanced procedures.
Open Source Data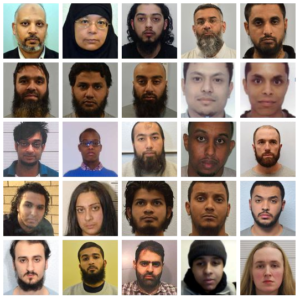 Publicly available open information is continually growing and is an excellent source to identify individuals or companies with any direct or indirect terror links.  This can include domestic and international news, regulatory and law enforcement sources, social media, and corporate registries to name a few.
Specifically related to the topic of ISIS links in the UK, the BBC has complied an excellent public data set of Britons who have died, been convicted of offenses relating to the conflict, or are still in the region.  The information was compiled from open sources and BBC research.
The Counter Extremism Project (CEP) also maintains a listing of foreign fighters as part of their Global Extremist Registry.
While the BBC and CEP make this information available in visually pleasing and interactive formats, it can be difficult to work with for AML or investigative purposes.
If you work for a financial institution and would like this information in a more structured format, please send me an email at info@transparint.com and I will be happy to send you a Excel file of the extracted data.